By MKE Design Build | November 2, 2020
Cost-Saving Ideas for a Safer Practice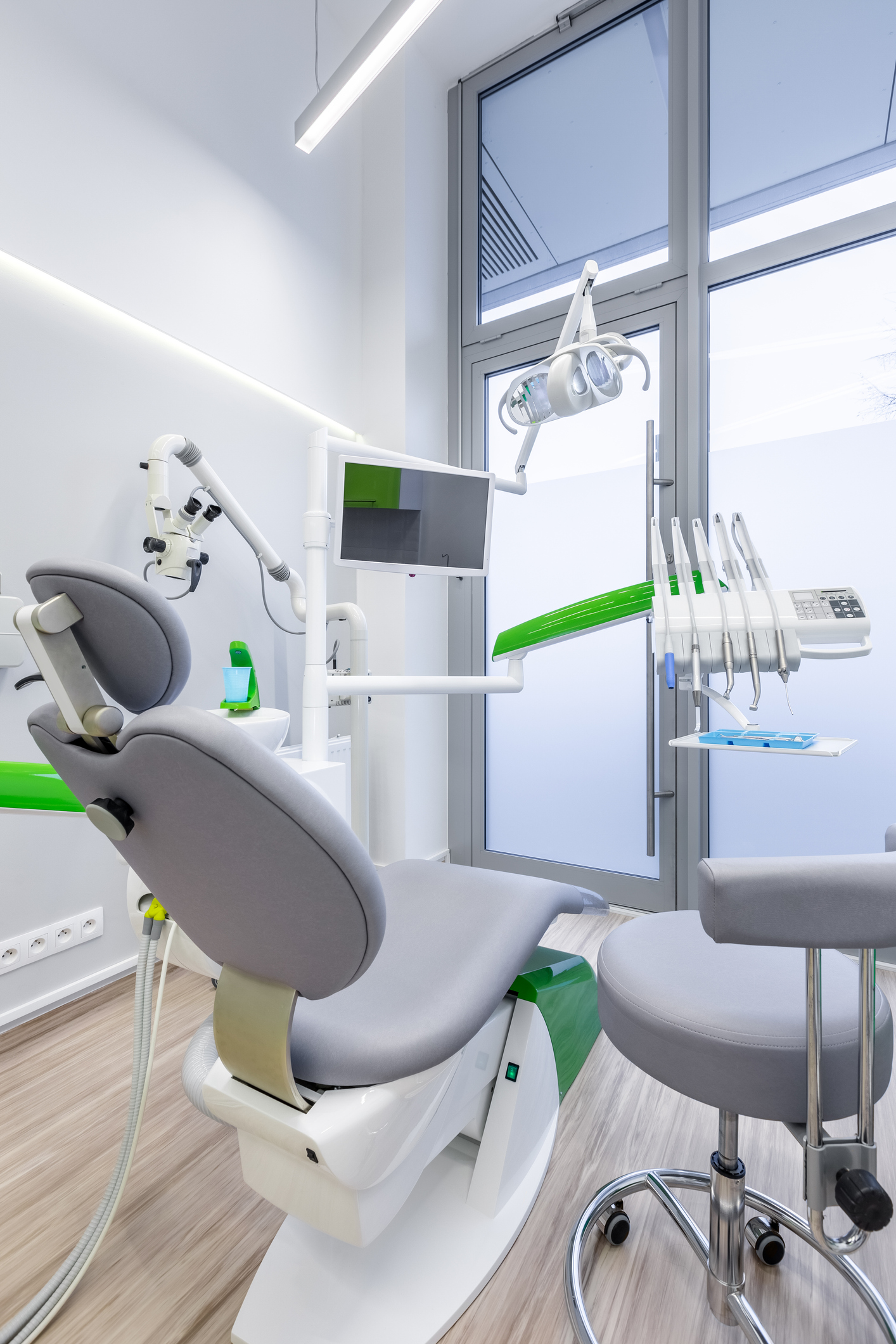 In years past, we were accustomed to designing and working in the "open-clinic" style of dental and medical offices. Removing doors at treatment rooms for better flow throughout the office, designing "open-bays" for patients and staff to quickly move about, and building partial height walls for that "open-concept" feel became the norm. Now, due to the recent pandemic, it seems as though we are questioning that style of design and re-thinking the process of how we work.
After recently walking through a few dental offices and discussing concerns with the doctors and their staff, we would like to share a few ideas to help change your office for safer environments, while minimizing the cost of major construction.
Specify and install Type II Wallcoverings in your dental or medical office. Type II Wallcoverings can be cleaned with EPA-approved disinfectants and bleach-based solutions, as per recommendations of the CDC. Search for wallcoverings that contain antimicrobial additives and are PVD-based to withstand strong disinfectants.
Specify and install FRP Partitions in your dental or medical office. While doors, walls, and glass panels can be permanent installations and create a safe and divisible environment for your practice, they can also add some major construction costs. Opting for FRP partitions is a simple way to retrofit your existing spaces, while maintaining proper social distancing for your staff and patients. These partitions can be moved about the office as needed, are easy to clean and disinfect, and are scratch and impact resistant.
Specify and install Glass Partitions in your dental or medical office. While recent practices have been designed without doors for ease of moving throughout the office, this gives the impression of an "open-air" facility that may not be fully accepted by all patients coming into the office at this time. Typical doors can be one solution to enclose the space, but can also add significant costs for construction, and create a more closed-off, cavernous feel. With that being said, glass partitions can be specified for separating the space with ease of operation, as well as providing a more open feel and allowing natural light into treatment rooms.
Specify and install Barn Doors in your dental or medical office. If your existing practice is fully functioning, especially with a rear-delivery installation, opening the back wall of a treatment room in order to install a pocket or swinging door could be extremely costly, especially if mechanicals need to be relocated. An alternative option to eliminate those types of costly installations and utilize existing conditions would be to install a barn-style door on the exterior side of the treatment rooms. These types of doors can be installed with exterior structural support, smooth operating hardware, and quality looks that can add dimension and style to your practice.
Keep in mind that while all of these solutions sound simple and practical, it is best to hire a professional designer and/or contractor for the specification and installation of these products. Those designers and contractors can help guide you with the proper specs and details, and will assist with following local codes and restrictions for your practice. See additional resources and links below.
Architect/Designer/Gov't Resources:
https://www.aia.org/pages/6280670-covid-19-member-resources
https://newh.org/covid-19-landing/
https://www.epa.gov/pesticide-registration/list-n-disinfectants-coronavirus-covid-19
https://www.cdc.gov/coronavirus/2019-ncov/hcp/dental-settings.html