By MKE Design Build | July 23, 2020
Dental Office Design | Form, Flow and Function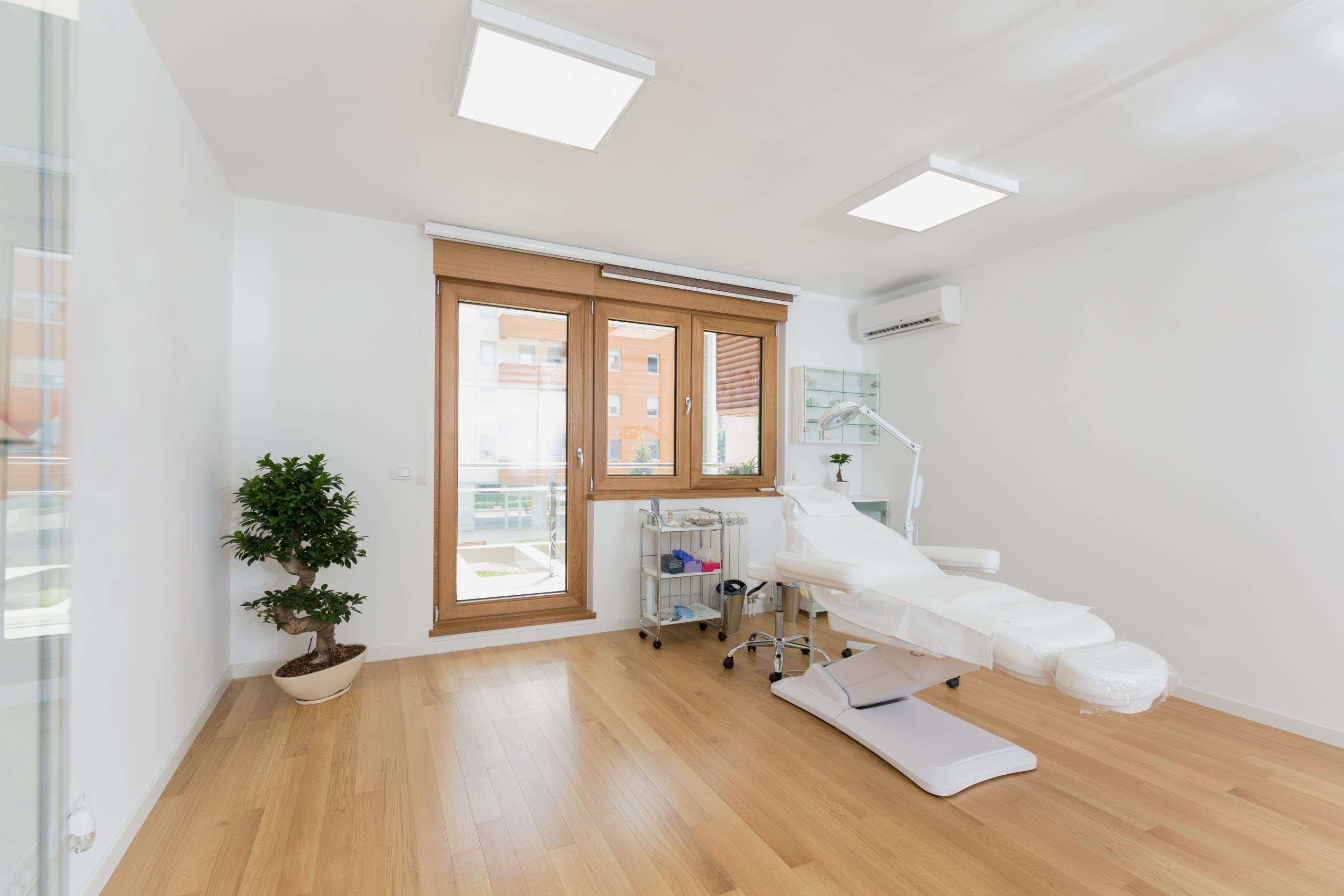 In the days of proficiency, speed, and most importantly CLEANLINESS, you need to consider why form, flow, and function should be the focus when designing your practice.
Proficiency:
During one given day, a doctor and their hygienists will see an average of 10-15 patients; in an 8-hour day, that is close to 1.5 patients an hour. With that said, doctors and staff must be proficient when moving about the office. Proficiency can be managed by the designer when creating the office floor plan layout. You will find so many dental sales representatives that want to TELL you how you need to run your office, but they don't stop to listen for ways in which your unique staff can be most proficient in a day. People handle proficiencies differently; some are more tactful with phone calls, some with emails, others with text. When beginning the design process there are several questions that need to be answered, not only by you as the doctor, but your entire staff as well. So, make sure that when starting the design process, your team is asked: How do you work best in your environment? How do you complete a task with the least amount of movement? How do you best remain focused throughout a given day? These are some simple questions that must be asked to create a PROFICIENT space, "formed" and tailored to YOUR needs.
Speed:
"Hurry! Hurry! Hurry!" is what we would tell ourselves every day. But now we are in a world where the clock has nearly stopped as some areas of life have been put on hold. Let us take this time and try to evaluate ways to incorporate speed while being EFFICIENT at the same time. Let us look at the space around us and figure out: What creates more haste? What creates an extra motion? What do we need to change to create more timeliness and less delay? What can we do that will help with the "flow" of the office each day to save time and speed up processes? When working on the floor plan, a designer should be focusing on what your staff needs and in what order they need it. For example, used tools will come straight from an operatory and right into the sterilization center (which is called a "center" for a reason). The designer should create that sterilization area as the main hub, with easy access, so staff can "flow" through their tasks with efficient SPEED, avoiding any extra steps and adding extra minutes to their day.
Cleanliness:
There is one topic that is always on minds these days and that is cleanliness and sterilization. Humans just learned an entire new way of living, new way of cleaning, and new way of observing how well their environments are being cleaned. This needs to be a top priority for your dental clinic!!! The best way to ensure your staff "functions" in a clean work environment is to design with an open concept. Let your patients see into the sterilization area, let your patients see into your modeling room, let your patients know that you and your staff are committed to a safe environment. When completing the dental office layout, think about how "open concept" working will be a constant reminder to staff to keep countertops cleared, sinks emptied, and trays always washed. This makes everyone more accountable and aware of what they will leave behind when they walk away, and will compel your team to "function" with CLEANLINESS as a key part of the day.